Woman says TikTok video saved her and friends from being sex trafficked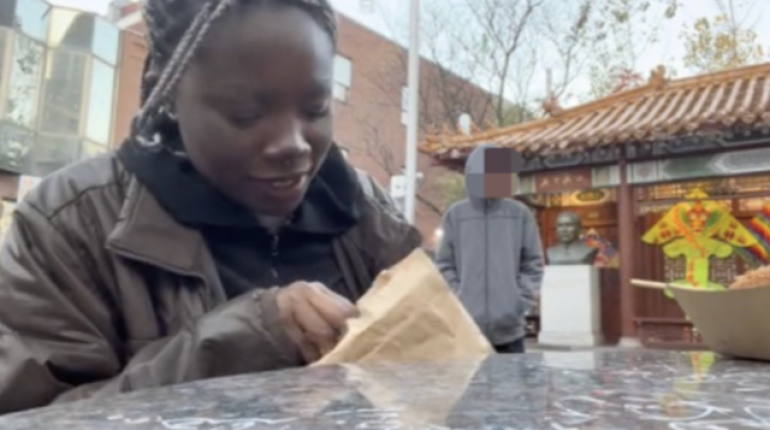 Posted March 3, 2023 by: Admin #News
A TikTok user, who goes by the username @moomoob***h, shared a video that has since gone viral, showing what she believes to be an attempted human trafficking incident. In the video, the three women are seen vlogging while enjoying snacks at a table in Montreal's Chinatown neighbourhood when a woman wearing a grey hoodie appears behind them.
Advertisement:
The stranger gestures to someone off-camera, appears nervous, and then addresses the group before noticing they are recording. While the woman in the hoodie has not been identified, viewers expressed concerns about human trafficking, leading some to suggest contacting the police.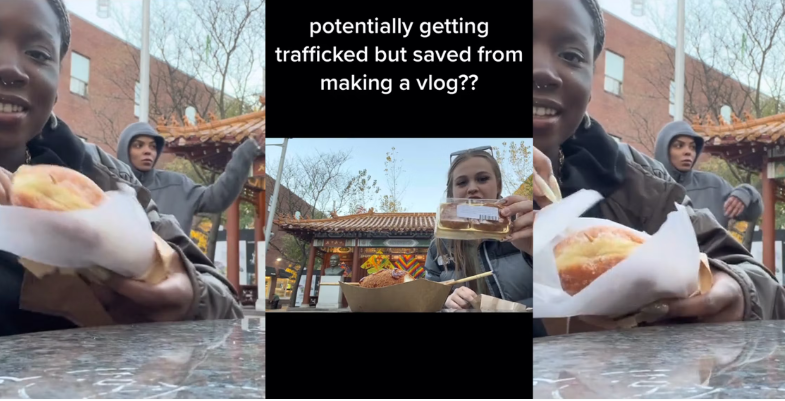 @moomoob***h, however, was unsure if the woman had done anything wrong, but she wanted to raise awareness about the incident and warn others to be cautious. She believes that the woman might have been trying to rob the group, but she kept her foot on her tote bag to prevent any potential theft. The incident occurred during the day, and there is no concrete evidence of any wrongdoing on the woman's part.
Advertisement:
Canada's National Statistics Office reported more than 3,500 human trafficking incidents reported to the police between 2011 and 2021, but the type of crime only accounts for 0.01% of all crimes reported.
@moomoob***h's video serves as a cautionary tale to always be aware of one's surroundings and to trust one's instincts. While the incident may have been a false alarm, it is always better to be safe than sorry. By sharing her experience, she hopes to raise awareness and prevent any potential danger in the future.
Advertisement:
Next: Trio killed in crash including brother who donated kidney to save sister's life
READ IT!
Advertisement:
Thanks for your SHARES!
You May Also Like
Add a comment