Katie Price risks backlash as she allows eight-year-old daughter Bunny to get false nails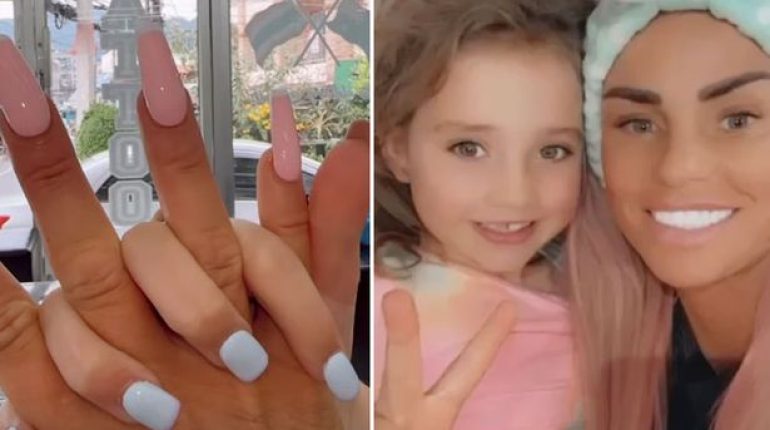 Posted March 2, 2023 by: Admin #News
Katie Price, the former glamour model, has caused controversy amongst fans after sharing a photo of her eight-year-old daughter Bunny's new acrylic nails on her Instagram Stories. Bunny is the daughter of Katie and her ex-partner, Kieran Hayler. The photo shows the mother-daughter duo holding hands to showcase their new nails, with Katie opting for baby pink nails and Bunny going for baby blue.
Advertisement:
This is not the first time that Katie has come under fire for her parenting choices. Several days ago, the reality star received backlash for allowing Bunny to get knee-length extensions while on holiday in Thailand. Fans took to the comments section to express their concerns about the weight of the braids and the appropriateness of the style for a young child.
Katie has also faced criticism in the past for the amount of makeup she puts on Bunny. In February, she was slammed by fans after posting a photo of Bunny wearing lipstick, eyeshadow, and styled curls.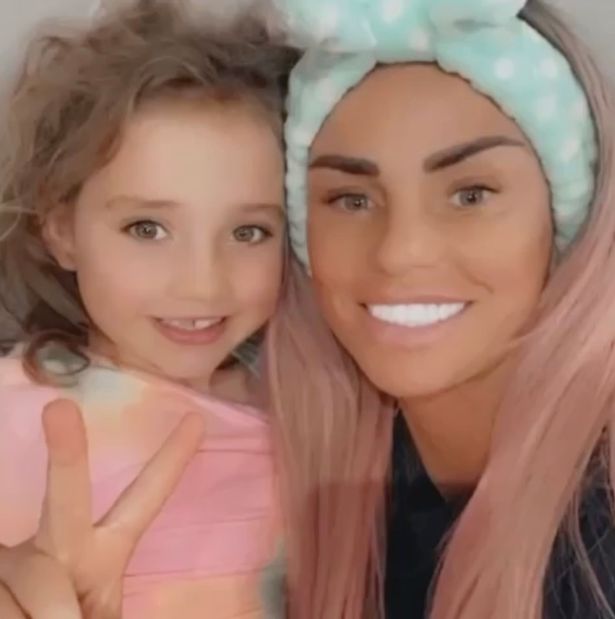 Advertisement:
In addition to the parenting criticism, Katie has also been involved in a custody battle with Kieran Hayler over their two children, Jett and Bunny. Katie claimed in a December 2022 Instagram Story that she had sole custody of the children since November 11th. However, a spokesperson for Kieran denied this and stated that the former couple shared equal 50-50 custody of their children.
Despite the backlash, Katie has not addressed the criticism and continues to share updates of her family life on social media. Some fans have expressed concern that the children are not engaging in age-appropriate activities while on holiday in Thailand.
It remains to be seen how Katie will respond to the criticism of Bunny's false nails. However, her decision to share the photo on social media suggests that she is unbothered by the negative feedback from fans.
Advertisement:
Next: Great British Bake Off to undergo huge revamp after flurry of viewer complaints
READ IT!
Advertisement:
Thanks for your SHARES!
You May Also Like
Add a comment